Brake lights usually light up when pressure is applied on the brakes. They normally help to indicate that you are slowing down.
They not only help to enhance security but also improve visibility. If you are using a café racer, you definitely need a bright and highly functional brake lights. This is because these motorcycles usually move at faster speeds and security as well as illumination is important.
But with the wide range of brake lights in the market, what are some of the best products? Well, below is an overview of 9 popular caferacer brake light options | with pros & cons.
Add a header to begin generating the table of contents
9 Popular Brake lights for Cafe Racer
1) LED Stripe Brake light
LED Stripe Brakelight is designed to provide your Caferacer with a customized look. It comes with multiple LED light colors. For instance, for turn signals, the color is usually amber while for brake it usually turns red.
It tends to produce amazing flashes not only for brake lights but also for rear lights in café racers and motorcycles. This is a versatile product that can also be used by trailers as well as cars.
LED Stripe brake light has a 120-degree viewing angle as well as 3-chip LEDs. This provides riders with not only a wide-angle of visibility as well as more security. With its universal nature, it provides a wide range of mounting options. Its bar is extremely flexible hence you can easily mount it on several surfaces.
Key Features
A 120-degree viewing angle for enhanced visibility and better security
Left and right amber-colored direction indicators
The 12V input voltage matches with the standard motorcycle wiring
The red brake lights light the taillight at half brightness while the brake lights will shine at full brightness
It is suitable for use with a wide range of surfaces
A wide-angle of view
It is suitable for all types of cafe racers
The brake light can be so thick and make mounting challenging
The wires are fragile
Often described as "Mini", this is one of the popular brakelights found in the market. It's suitable for a wide range of sportbikes thanks to its functional and beautiful design. Mini Brake lights can easily enhance the appearance of your cafe racer with its unique and custom made LED taillight.
It's normally referred to as a universal part because you can quickly install and change it. It'€™s generally a great addition to a Café Racer.
Its lifespan is quite long
The brake light has a beautiful well-rounded housing
It's made with durable aluminum
There is no user manual for installation
This is one of the top 9 Popular Caferacer Brake light options. Frame Brake Lights are designed with LED inside the tube. Besides that, there is also a rotating signal light. What makes it stand out is that it fits in all types of café racer and motorcycle frames as long as they have standard dimensions.
Key Featuers
Brand new and it has never been assembled before.
The outer diameter has unpainted steel finishing with coverage of 7/20.3 centimeters
Inner diameter measures 17.8 cm and a wall thickness of 2 mm
It comes with a rotating signal LED light installed inside the tube
It's very easy to install
The brake light is still brand new
There are no assembly instructions
The unpainted steel finishing can be affected by rust
4) LED Signal and Brake Light
Turn Signal and brake light is a multipurpose product. It can be used to indicate the café racer is turning or slowing down. The universal brake light can fit in a wide range of café racers, thereby guaranteeing users the much-needed versatility.
Its illuminant color is usually red when it's slowing down but it goes amber when the café racer is turning. It has an energy-saving feature and, therefore, has a low power consumption. This waterproof brake light is durable and can effectively withstand all elements of the weather.
Key Features
It'€™s designed to universally fit all types of motorcycles including café racers.
The lights have four wires
It's a versatile product that can be used for brake lights, turn lights, and taillight
Highly suitable for motorcycle models designed with 8 mm thorn
Energy-saving with a low power consumption
It's a 100% new product that's easy to install
The brake lights serve multipurpose use
It is specifically designed for motorcycle models that have 8 mm thorn
The plastic material can easily break down
This brand new 12V brake light for café racers has an old school design but with an amazing illumination. It fits all café racers although there are chances that small modifications may be needed for some models.
Very easy to install
The brake light has a universal design
There is very little information from the manufacturer
Double round features among the most popular brakelights due to its innovative design. It's a universal type and this means that it fits in almost types of cafe racers, regardless of the brand.
The all-in-one brakelight is a complete set that features a 4 in 1 custom-fit LED light that can be integrated into the brake light, flashing light, running light, as well as the license plate. Its taillight comes with a distinct license plate holder as well as a black powder coating that goes over the metallic housing.
Key Features
It's suitable for use with most cafe racers and street bikes
The LEDs produce intense lighting enhancing visibility and security
The brake lights have low power consumption and a high level of efficiency,
A 4-in-1 set that can be used as a brake light, taillight, flashing light, and a license plate light
It's a versatile brake light that can be put into multiple uses
It has a high level of efficiency
Its power consumption is quite low
It's shockproof, sturdy, and durable.

You might need to carry out a few changes in some models
The solder joints are bad and, therefore, make the LED lights lose.
7) Modern Café Racer Brake Lights
This is an edgy illuminator that has low power consumption. The traffic light designed for café racers is simply versatile hence you can turn it into a signal license plate light or taillight. It has 8 LEDs that provide a maximum level of visibility as well as safety.
It has a high level of brightness
It is curved design makes it beautiful
8) Integrated Brake Light
This is a 12V café racer LED rear brake light. It's designed with 16 LEDs to enhance visibility. The double rear lights can also easily turn into license plate holder. Note that its cable set up is simply excellent and this makes the installation process as well as functionality amazing.
Designed by Feifeier, this product is universally appropriate for nearly all cafe races as well as motorbikes. Its waterproof design makes it suitable for use in all types of environments. The product perfectly protects any rainwater that might accidentally get to its interior.
With 50,000 hours of service life, this cafe racer brakelights will definitely serve you for a long period.
Key Features
 LED rear brake light with 16 LEDs
It's universally suitable for all types of motorcycles
It contains a durable ABS-plastic lens as well as an aluminum license plate-holder
50,000 hours lifespan
It is durable and splash-proof
It can be used with a wide range of cafe racers
The wires can easily disconnect
9) Turn Signal Brake Light
Closing the list of the top 9 Popular Caferacer Brake light options is this versatile product with 28 LEDs. Alpha Rider simply took their time to design this product that can also be used as a license plate light. This brake light shines enough to illuminate the nearby environment. As a result, it's great for improving security and enhancing visibility.
Key Features
 It can be universally used by all motorbikes including café racers.
Illuminant red color for brake lights and amber when turning
Energy-saving brake lights that's durable
It has a significantly low power consumption
It is universally suitable for all café racers
There are many products in the market, the above-mentioned products are among the best in our opinion and lights I checked for my own bmw build. Reviews indicate these 9 Popular Caferacer Brake light options have a high level of functionality and are suitable for multipurpose use. Although they might have a few cons, the popular brakelights offer great illumination and guarantee café racers value for money.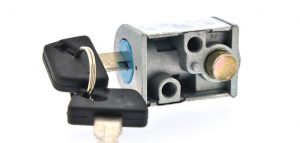 So whose big idea was it to make the steering lock part of the ignition?
Read More »
Performing proper maintenance regularly is the key to keeping an older motorcycle safe and reliable.
Read More »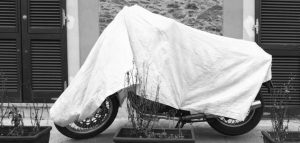 Learn how to protect your motorcycle from theft or weather conditions, while enjoying the convenience
Read More »