A few years ago, leather pants were the favorite for motorcycle riders. Advancement in technology has made abrasion-resistant denim a viable and safer option. Also called protective jeans. When talking about protective jeans, we ain't searching for normal jeans. The combination of at least 2 different materials; for example Jean + Kevlar, makes them "indestructible. 
Although motorcycle riding is an exciting hobby and if a rider encounters a crash, they'll be unable to ride for a long period, maybe weeks or months. That's why it's essential to be in protective gear when riding. One of the most overlooked motorcycle protective gear is motorcycle pants.
An excellent pair of motorcycle pants will make a significant difference should you experience a road crash. These pants are made of textiles or leather, with strong stitching and reinforced with armor. They may also feature venting and pockets, weatherproof construction, and reflective piping for increased visibility.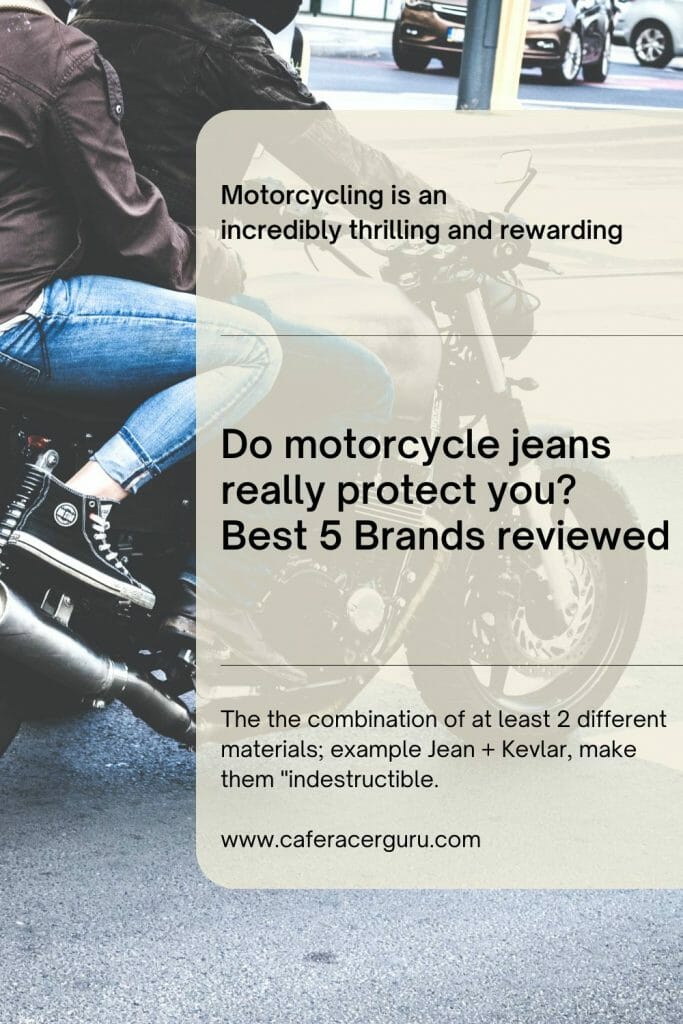 Are Street Jean Suitable for Motorcycle Riding?
It's not advisable to wear ordinary jeans when riding your motorcycle. In case of a road crash, they'll not offer the protection you desire. It'll be as if you were wearing nothing. You'll suffer serious inquires besides the dirt.
The streets jeans don't have the fiber density required to withstand sliding on asphalt on urban roads; it even worse if you're riding along with highway speeds. They are not thick enough to be used when riding motorcycles. Stress jeans comprise a single layer of denim or dungaree, which are cotton fabrics.
Although these fabrics are more robust and more durable than ordinary fabric, they aren't strong enough to withstand the impact of a motorcycle crash. The stitching on these jeans isn't as strong as what is used in motorcycle pants.
Street jeans can prevent you from injuries if you flip or trip off a bicycle or a skateboard; at the same time, you may sustain some injuries. Riding on a motorcycle requires you to be in the right protective gear to avoid injuries. The best option is to buy the actual motorcycle-oriented pants.
Now that we know that normal jeans don't protect us… Here you will find everything you should know to find a reinfoirced jeans.
Benefits of Motorcycle Jeans
Motorcycle jeans provide several benefits to the rider, which include: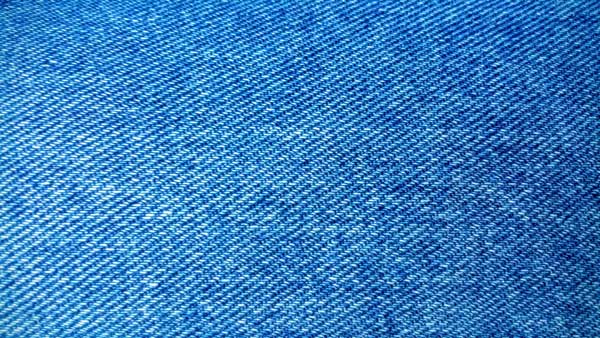 Durability: Although it's extremely to poke holes in your usual jeans when you crash on asphalt, the motorcycle jeans offer exceeding durability because of the lining and the reinforced material.
Protection: These jeans protect your lower body in case of a road crash while
riding your motorcycle since they are abrasion-resistant.
Style: The denim motorcycle jeans are similar to your ordinary jeans and extremely versatile regarding the shirt, boots, and jacket to pair with them. You can wear these pants nearly anywhere.
Common types of motorcycle jean fabrics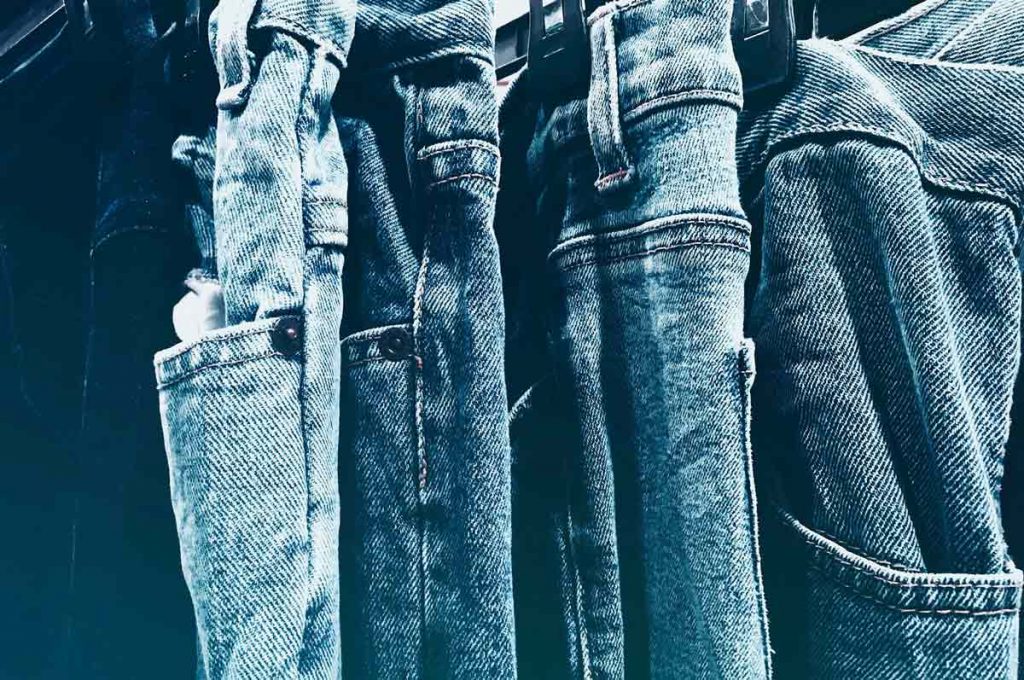 The following are the commonly used fabrics for motorcycle jeans.
Kelvar motorcycle jeans
Kelvar is a version of aramid fiber and a trademark of DuPont. Kelvar threads are known for their incredible strength. These threads are used to make Kevlar fabrics that are used for making Abrasive resistant motorcycle protective jeans. Kelvar fiber features consistent quality. They are firm compared to other man-made fibers or cotton.
Initially, textile riding jeans were made of denim lined with Kelvar. These pants would prevent the rider from abrasion damage; unfortunately, this composition made the trousers extremely heavy and hot.
Advancement in technology has made it possible for denim and Kelvar to be woven together into one fabric. This leads to the production of lighter pants that are easier to wear, though not as safe as their predecessors.
Cordura
Cordura is a nylon-based material that has been used for years as a tire liner for military vehicles. This fabric is intended for heavy use due to its resistance to tearing, abrasion, and scuffs. Although Kelvar is the fabric of choice for motorcycle jeans, many tests have shown Cordura to have better abrasion resistance than Kelvar. Besides, it has superior elasticity making it an excellent choice in case of motorcycle accidents.
Aramid
Aramid and Kelvar are similar; the fiber used in making Kelvar is "Para-aramid". In simple terms, kevlar is aramid from DuPont. Thus you'll find other companies using aramid to make motorcycle protective denim pants.
Armalith
Armalith is a single architecture weave fabric that brings together denim strands and abrasion-resistant technology to eradicate the bulky nature and heat of the aramid-lined denim designs.
The denim fibers are combined with ultra-high-molecular-weight polyethylene strands to produce a fabric that offers maximum protection yet minimum discomfort. Thus wearing Armalith pants is similar to your ordinary denim jeans in terms of comfort but with unrivaled abrasion protection.
How to choose the ideal motorcycle jeans
When selecting your ideal motorcycle jeans, you should consider the following features.
Material
The best motorcycle pants are made of superior quality denim. The fabric should be thick enough to offer maximum protection in case of an accident. Some of the leading brands also include a waterproof coat on the jeans.
Size/fit
Ensure the motorcycle denim jeans have the best fit for exceptional safety and comfort. Take measurements of your thigh circumference, waist, and inseam to guarantee a perfect fit. Remember, the sizes vary among the manufacturers. Take the measurements in inches and centimeters to make it easy when buying Euro/Japanese and American brands.
The motorcycle pants should fit snugly to ensure you're comfortable when riding. If you choose a style that lacks fit adjustments, you can order two sizes and return what didn't fit you. Remember, you're dressing for the slide and not the ride.
Weight
Ordinary denim jeans weigh 2 to 3kgs. If the jeans are heavy, it's imperative it'll last longer. On the other hand, a typical motorcycle jean weighs about 3.5kgs. If you need extra protection, you should go for motorcycle jeans that are at least 4kgs.
Armor
Most motorcycle jeans come with armor. The best versions have Detachable parts that you can remove when not on the roads. The armor protects critical parts of your legs, including knees, ankles, and calves. Some even have inner pockets that allow you to replace the pads with superior ones.
Reinforced stitching
Motorcycle jeans have extra stitching in specific areas such as on the ankles, knees, and between the legs to ensure they last long. They also feature some bit of stretch to make them more adaptable.
Motorcycle Riding Jeans Certification
Although nothing can guarantee 100% safety, you can significantly minimize injuries during motorcycle accidents by wearing the right protective gear. One of the best ways of minimizing injuries is by purchasing pants that have been tested and certified.
Over the years, CE testing standard EN 13595 has been in use but only available on extremely heavy-duty kits. The introduction of the new prEN 17092 certifications has made it easier to pass because it has several ratings, including A, AA, and AAA. This gives buyers an easier way of comparing the products.
Motorcycle jeans with an A rating provide the least protection and are designed for urban riding. AA rating is specifically for touring or related activities while AAA is mainly for leather pants. This notwithstanding, a pair of jeans with an extremely thick abrasion-resistant material can have an AAA rating. On the other hand, if the material doesn't cover the entire garment, it will qualify for AA or A rating.
The motorcycle jeans are available as either fully-lined, part-lined, or as a single layer. The fully-lined jeans have a protective layer nearly on the entire inside, while the part-lined will have it only on the areas expected to get the most impact, such as the knees and ankles. When purchasing the jeans, turn them inside out to see how far the protective layer extends. Also, check if the stitching is exposed to the outside or sewn in.
Most single-layer jeans feature an aramid fiber and can be classified as A rating or AA. They may not offer a high level of protection in high-impact areas such as on the thighs and knees when compared to part-lined jeans with a similar rating.
Typically, you'll only see AAA ratings on jeans with 100% aramid. But you can still find some AA-rated motorcycle jeans with excellent abrasion protection. Single-layered jeans have 1005 protection on the denim area, but they can't achieve AAA rating since they are not fully covered. They are also more susceptible to wear and tear when compared to multilayered jeans. Thus they are less effective in case of a crash.
AAA layered jeans are available in the market, but their level of protection is subject to scrutiny, but they have to meet the requirements of the rating as directed by CE testing standards.
You should not purchase motorcycle riding jeans that claim to be superior products, yet they've not been tested if they abide by CE standards. Also, beware of products advertised as CE protectors (tested to EN 1621) since this is only in reference to the armor excluding the build quality of the jeans.
CE testing considers the construction of the jeans, including double and triple stitching in high-impact areas such as the knees, bum, and sides. Also fact in the quality of the denim, go for heavy denim as opposed to the lightweight material to guarantee safety. The material will get thinner due to regular washing; therefore, buy high-quality material that will withstand many years of use.