Motorcycles are more popular in Asia than in many other parts of the world because of their cost and convenience. They are a lot more affordable when compared to a car. Motorcycles also suit the culture and geography of many Asian countries.
Why motorcycles are more popular
cheaper
affordable
lower maintenance costs
Continue reading to find out just why so many people in Asia choose motorcycles as their preferred mode of transport. What is it about motorcycles that make them so popular in this part of the world? Have you ever wondered why motorcycles seem to be the preferred choice of many people across Asia?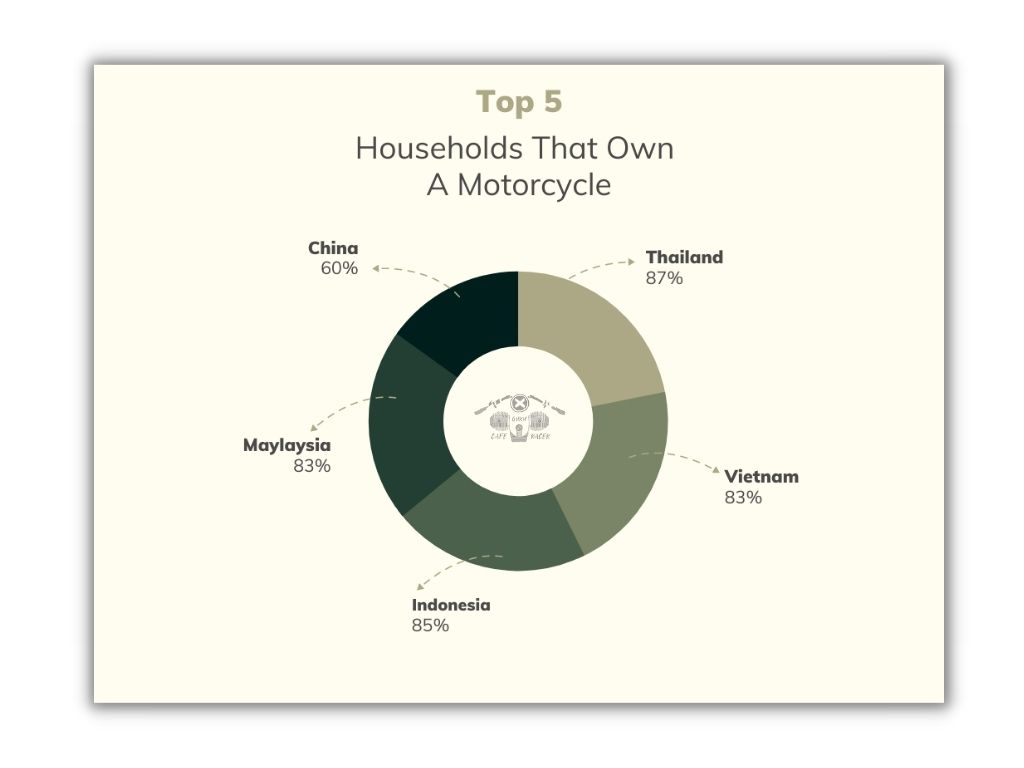 How Does Cost Affect Transport Choice?
Obviously, a car is a more expensive item in comparison to a motorcycle. Although costs vary from country to country, a car will cost roughly ten times more than a motorcycle. But it's not just upfront costs that you need to consider. There are also numerous ongoing costs. Gas, maintenance, insurance, and licenses are all going to cost more for a car.
Gas
Maintenance
Insurance
Licenses
Many people from countries such as Indonesia, China, and Thailand (to name but a few), have an annual wage that is substantially less than those from affluent western countries. This means that the purchase of a car is simply out of reach. A motorcycle offers a much more affordable means of transport. The data above shows, what we covered in our article the top 15 countries that own x% a motorcycle per household. Stunning.
How Does Infrastructure Affect Transport Choice?
If you've ever been taken aback street through Bali, or a meandering laneway in Thailand, you know that there is no way you would want to contemplate driving a car there. The narrow, potholed streets that you can find yourself on in some Asian countries are much easier to navigate on a motorcycle. Without forgetting the traffic jams.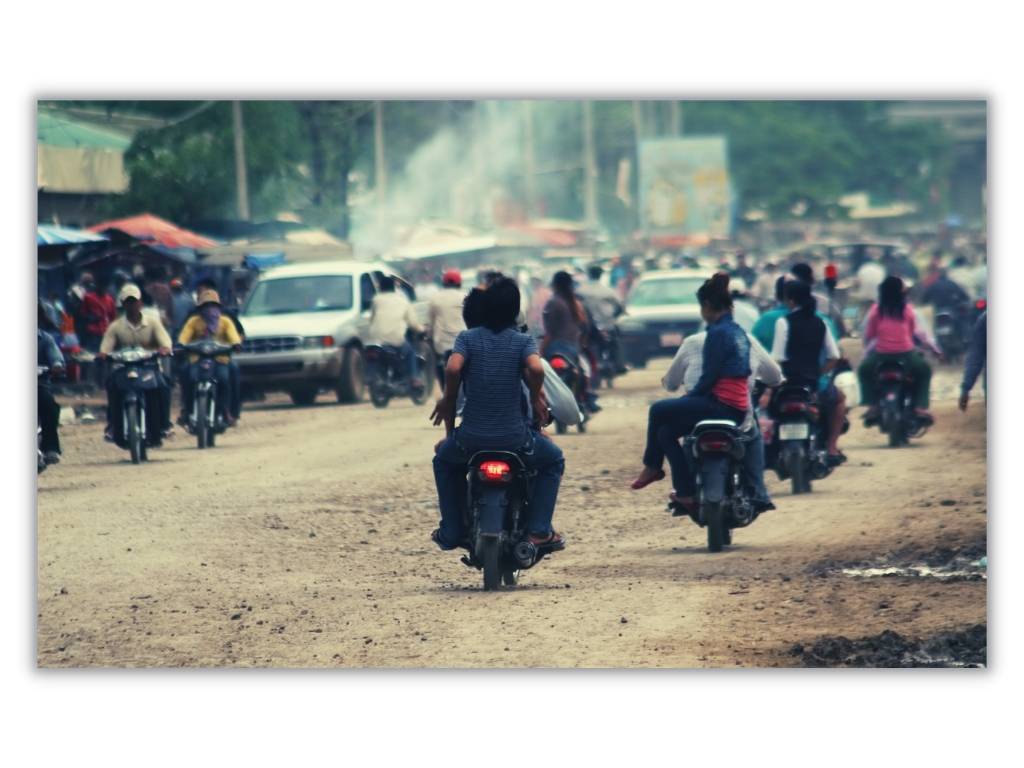 As well as the narrow streets, traffic congestion is a major problem in many larger cities. Being on a motorcycle will allow you to weave in and out of traffic with relative ease and reach your final destination in a much quicker time. And don't forget about parking. In these larger cities, where parking spaces are extremely tight, a motorbike will be much more convenient.
Is Weather a Reason For The Popularity Of Motorcycles?
Weather conditions can also answer the question of, why are motorcycles more popular in Asia? The weather in many of these countries is well suited to riding a motorcycle. Heavy downpours may be something you have to deal with in the rainy season and you might think rain could damage a motorcycle? However, harsh conditions like snow and extreme cold will not be an issue.
A number of these Asian countries don't have the most reliable public transport systems (excluding ride-sharing apps like Grab and GoJek). So, it really is more convenient to have your own form of transport. Walking is also not hugely popular in many of these cities, whether it's due to the high levels of air pollution or the sweltering heat and humidity.
And finally, if you are a tourist in one of these beautiful countries, then a motorcycle is definitely the way to go. Not only for the reasons listed above but also because your ability to get up close and see the sights will be so much better on a motorcycle. In tourist destinations such as Bali, hiring a motorcycle is inexpensive and relatively easy to do. Hop on and enough! 😉