The cheapest Cafe Racer donar bike has to be the Honda CB. If you combine the donar bike, aftermarket and how easy a DIY project is. For a few thousand dollar you get a solid base and the aftermarket is huge!
Upon seeing Café Racers for the first time many of us experienced something along the same lines. The heart skips a beat as a quick assessment of clever modifications that were made occurs.
The quick taste of envy is followed with a silent 'mine would be much better' and before you know it, you're here.
So, what is the best cheap motorcycle to build a café racer?
It depends on your own, personal style so we've brought you 3 to choose from. Let's see what you think!
A consideration before we begin
While you can find cheaper motorcycles our selections for this article are there for a great reason. You need to know that the part-fountain is not going to run out on you.
Going with a trusted name or a model with a whole lot of history means that you've got a veritable wellspring of bits to work with.
You want to know that parts are readily available when you need them. Another great couple of cost-saving tips to remember as well are:
Many less expensive parts function 100% as well as the expensive ones (but do your homework)
Salvage yards give you access to parts for pennies on the dollar
You'll be fixing and enhancing your Café Racer for a long, long time so that cost for the bike itself is not the only place to keep your focus.
Look ahead, get the ride that calls to you, but make sure your choice is viable in the long-term.
When considering the best cheap motorcycle to build a café racer with we thought long and hard and we're happy to say we've come up with some solid choices.
Each one of these models gives you a solid framework with the type of performance that you need.
The style part is going to be up to you. Take a look and try to see in your mind what your bike is going to look like. And remember, there are always cheaper bikes out there.
But make sure you buy a bike which you can fix. 
Honda CB750/4 – Starting around $4900 > the All-Round Winner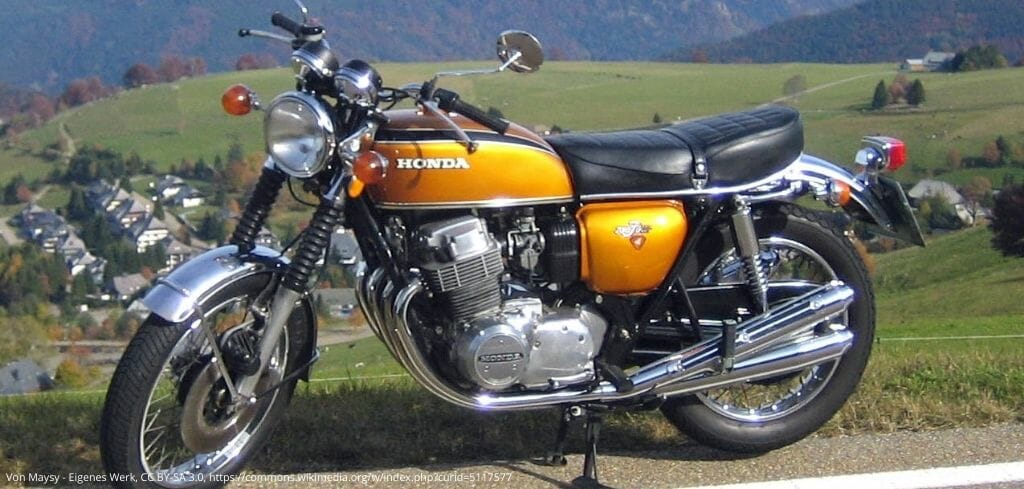 The Honda CB750/4 was born in 1969 and with its inline 736cc 4-cylinder engine and sleek Japanese styling it gained a good reputation quickly. 
It's even been referred to as the original 'Universal Japanese Motorcycle'. This means that you have some good, solid retro foundations and you won't have to spend a lot of parts. They are all over the place.
As far as what you get with that retro, how about 67 horsepower at 8000 rpm? It's also got a single piston caliper and 290 mm disc brakes along with 34 mm forks in the front and twin shocks in the back (adjustable for a preload) when it comes to your suspension.
You are also looking at a top speed around 125 mph and that's not too shabby at all.
Just keep in mind that you are going to need to a bit of search and price compare when it comes to these. Get one of the 1970's K models if you can and build it up slowly.
This will give you a chance to learn your bike from top to bottom and to re-evaluate the modifications which you are considering.
Remember, it's not a race… yet. Go with a donor vehicle if the wait is driving you crazy, but keep your CB750 in the garage while you do your thing. Got to my other blog where I check if the Honda CB is a good base. 
Restore, assess, enhance, and then amaze!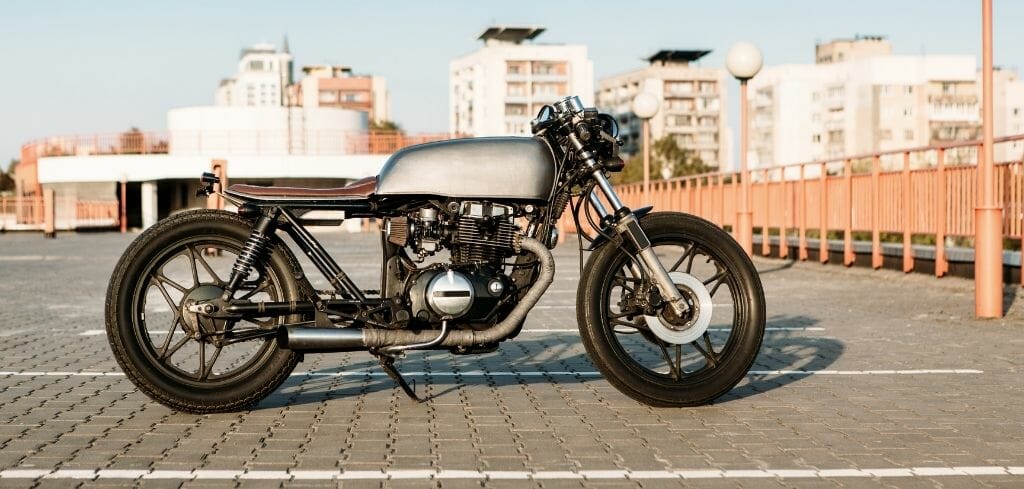 Yamaha SR 400 – Starting around $5,999 > Stand Out From the Crowd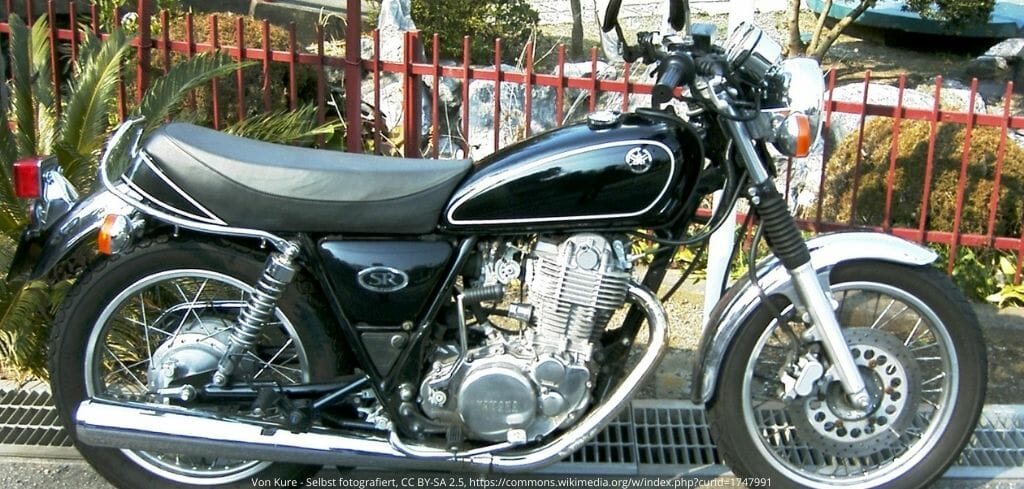 Another favorite for Café Racer conversion is the Yamaha SR400 and for a number of good reasons. The 495cc four-stroke single-cylinder engine made the SR a worthy road-ready successor to the popular TT500 and XT models back in 1978.
It brings a bit of power with a retro style that's ready for sweet, sweet customization (and admit it, you love the kick start!).
It's all about the minimalist approach.
This bike provides you with a foundation which is simple in mechanical aspects as well as its structure. It is also a design in much demand, so much that Yamaha started producing this model again in 2015.
So you've got a bike that you can quickly learn to maintain yourself if you are fairly new to the scene and with its popularity, you can probably throw a rock in a decent salvage yard and hear it bounce of a salvageable part.
With an unmodified top speed of 91 miles per hour it's plenty fast enough to get you started, but modification is certainly going to happen.
Just take you time.
Drop that stock Caff, consider a rejet, and add a new air filter… little changes can make an amazing amount of difference with this bike. So, consider the Yamaha SR400 as a starter, there is a reason that this model is considered a Café-classic.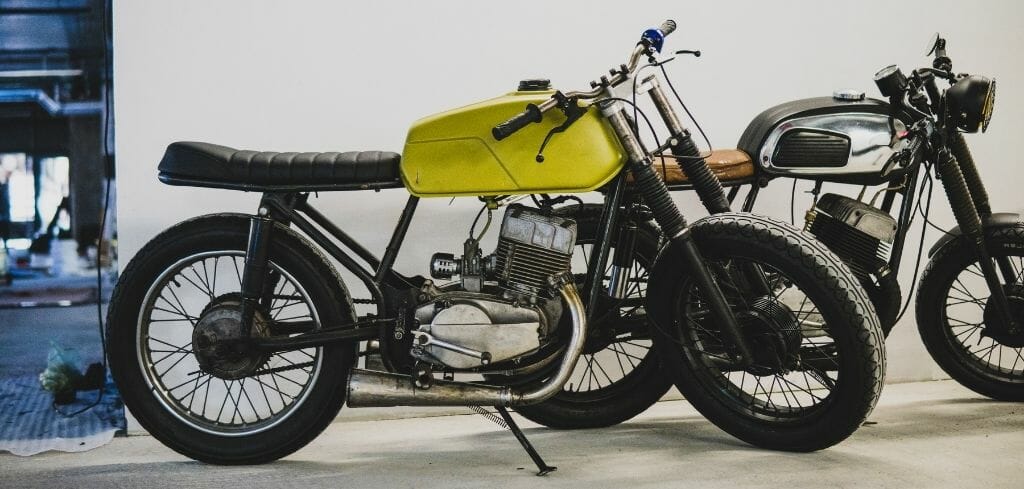 Husqvarna Vitpilen 401 - Starting around $6299 > Ready to Ride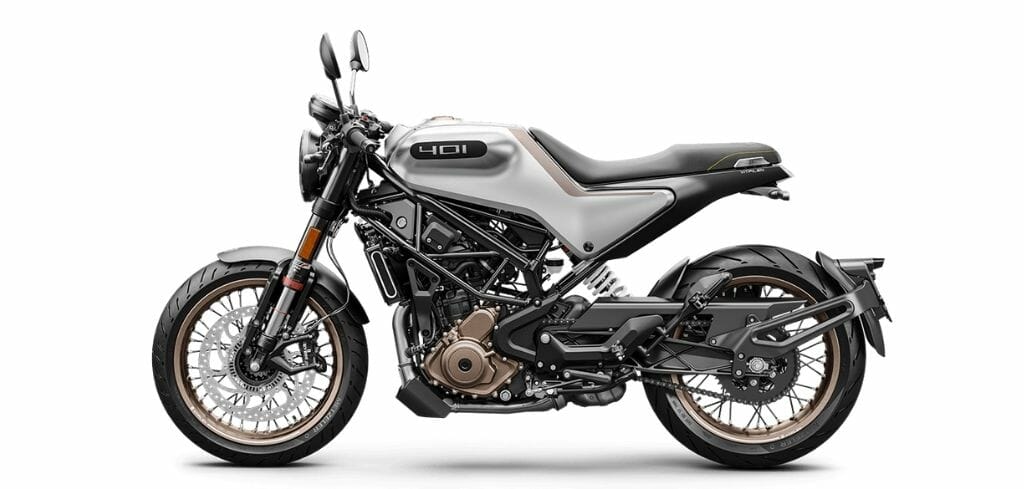 If you prefer to build your own style into something quite modern then the Huswvarna Vitpelen 401 might be a good fit for you. It's a small displacement bike that already has a bit of Café Racer style going for it, just waiting for a few personal touches.
So, what does the 401 bring to the table?
For starters, if you are familiar with the KTM 390 Duke, the Vitpelen shares that lovely engine but houses it a much sleeker chrome-moly steel trellis frame.
That 375-CC single cylinder can get you 43 horsepower at 9000 rpm, by the way, with a perfectly acceptable top speed of 105 mph from the get-go.
With a WP suspension incorporating monoshock as well as a 43 mm. upside-down fork you get 5.6 and 5.9 inches of travel with the front and back, respectively.
While it shares the same steering head angle as well as the wheelbase of the KTM, the seat height is a little larger and you've got some appreciable differences like ByBre 320mm disc brake up front and a 230 in the back, managed by a 4-piston and a single piston caliper in these locations.
Simply put, you've got a fine foundation and we can't wait to see what you can do with it.
We hope that our reviews of these 3 Café Racer favorites have given you that starting point you need to launch from. Remember, things aren't going to happen overnight, but once you get your bike then you've got the foundation which you need in place. Also check out our list of things you didn't know about riding motorcycle.
Just keep at it, be patient, and build the bike you see In your mind.
Slow and steady not only wins the race, it might just win you a whole lot of races