Building a cafe racer is an exciting thing to do, there's no denying that. They can look sleek and sport that vintage style that our dreams are made of. However, where can you put the battery?

You want it to look as minimal as possible. But you need a battery. These two checkboxes you need to tick seem to contradict each other. At first glance, hiding the battery appears to be impossible.

But, you'll be pleased to know that there are ways to successfully keep your ugly battery from spoiling your cafe racer's look.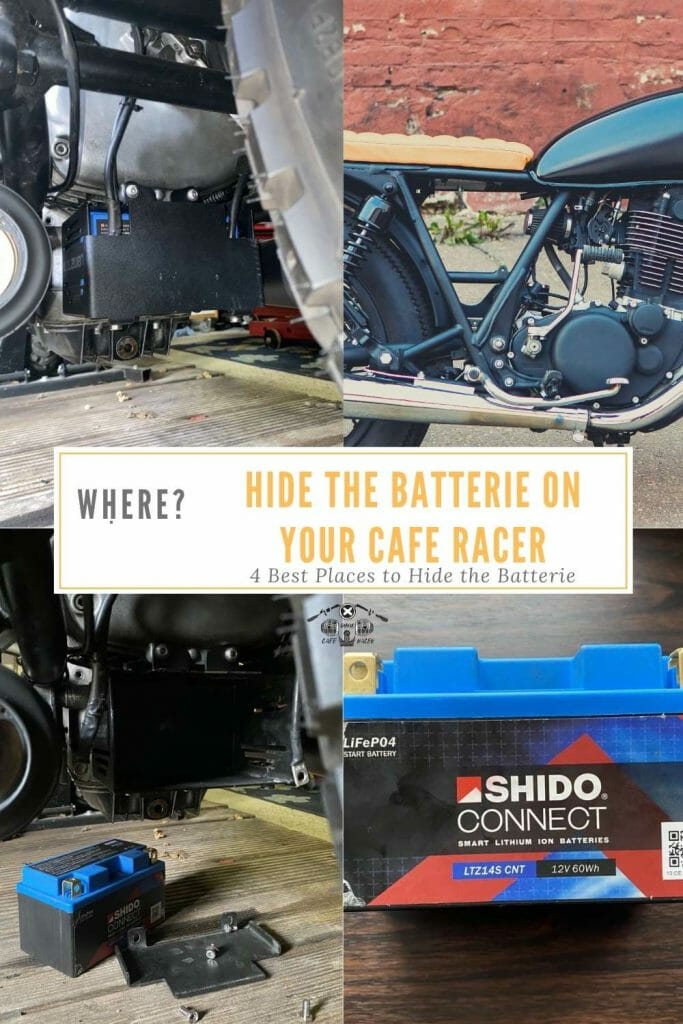 Do Cafe Racers Have Batteries?
For those experienced builders among us, feel free to skip this section. But, if you're confused as to whether or not cafe racers have batteries, stay put.
In a word, yes. Cafe racers do indeed have batteries. They are usually placed openly under the seat.
However, in this standard position, you can clearly see the battery which isn't desired by most cafe racer builders.
If you are wanting to create a more "vintage" cafe racer look, then you're lucky. You can simply leave the battery in its original place.
However, if you want a sleeker look (which we're guessing you do since you're reading this), you do need to stick with us to learn how to effectively hide the battery. Do you already know where to hide your battery? Then check out our Battery Guide to find the perfect motorcycle battery.
The 4 Best Places to Hide the Batteries on Your Cafe Racer
Depending on how creative you want to get, there are a surprising number of places to neatly store your cafe racer's batteries to keep them out of sight.
We're going to take a look at four of these great places — some are easier to do than others, so take your pick.
Before we get into the nitty-gritty though, it's worth mentioning that you need to pay attention to the type of battery you've bought too. If you're yet to purchase, take a look at the last section here where we discuss the best batteries to hide.
Yes, this is technically where the battery will come anyway.
However, as we mentioned, it's visible in the standard position. When you place the battery under the seat, you need to put it in a battery box. This way, you won't be able to see the ugly electrics any more.
The flat seat that most cafe racers come with is a fab cover-up for battery boxes. Although, you should bear in mind that some batteries won't fit here.
It just depends on the one you have. In this scenario, you can either make your own battery box or buy a smaller battery.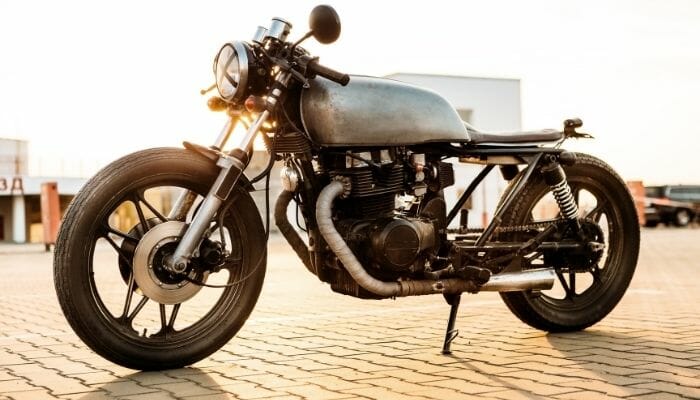 #2 Put It Under the Back Swing Arm
This option won't be for everyone. It requires a great amount of clearance between the ground and frame for this to work well.
If your cafe racer fits these specs, this will work for you.
It's quite an easy job to do if your battery box is small enough to fit underneath the arm already.
But if it isn't, you'll need to put in a bit more effort. In this case, you'll need to construct your own battery box and fix it in place with plumbers tape.
#3 Put It Over the Rear Swing Arm
Preferably, you should use this option to hide your battery. But again, not all cafe racers will let you do this since it needs to have enough space over the back swing arm.
When hiding your battery using this method, you will have to put the battery on its side.
So, ensure you have sealed your battery box well before you do so.
If you neglect that part, it might leak which won't be pretty.
You can use plumbers tape to fasten this too.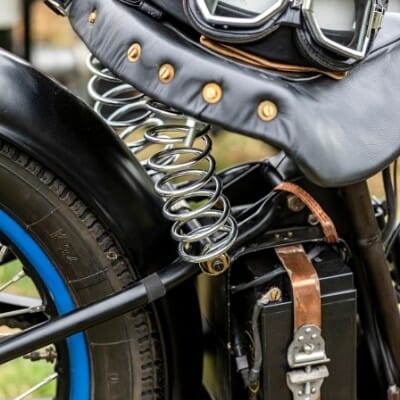 #4 Put It Where the Old Airbox Sat
Finally, you can put it in the airbox's place. Generally, the airbox will have sat on a "shelf" or some sort of compartment.
In theory, this should fit the battery well.
Remember, taking out the airbox means you need to add pod filters in.
What pot filters bring you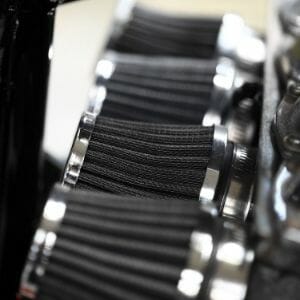 This is to ensure the air is still being filtered. Just bear in mind that air boxes will always work better than the latter filtration type.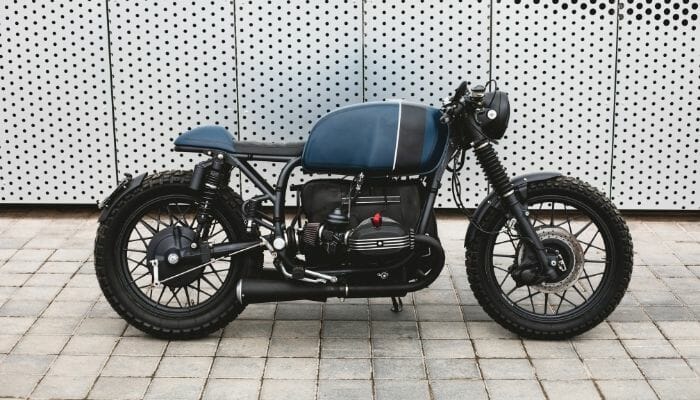 The Best Cafe Racer Batteries to Hide
Lithium ion batteries are, by far, the best choice when it comes to picking a battery for your cafe racer.
Although, they have an expensive price tag. You get what you pay for at the end of the day.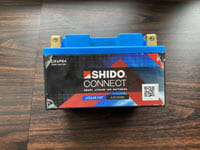 They are typically very small, light, durable, and last for an exceptional amount of time.
So, even though you'll have to splash out considerably more than you would with the options we're about to talk about, it pays off in the end.
An AGM battery, otherwise known as an absorbed glass mat battery, is a lead acid version that doesn't require water every so often.
If you're familiar with wet acid batteries, then you'll know what we're talking about (wet acid batteries require distilled water somewhat regularly).

It's sealed so the plates are always under the acid. Regardless of the orientation, everything will be covered. Amazingly, it's the cheapest option that'll work a treat. However, it won't last nearly as long as the former lithium ion variety.
Finally, you could opt for a gel cell battery instead. Typically speaking, they are more expensive than an AGM but not as expensive as a lithium ion type.

These batteries are much smaller than their absorbed glass mat cousins and are great for those of you who want to hide it under your cafe racer's seat.

Similarly to an AGM battery, gel cells are considered a sealed lead acid battery. However, it actually contains silica and electrolyte-sulfuric instead of wet lead acid.
This transforms into a gel-like paste, making sure the acid doesn't move. As you can tell, it's aptly named.